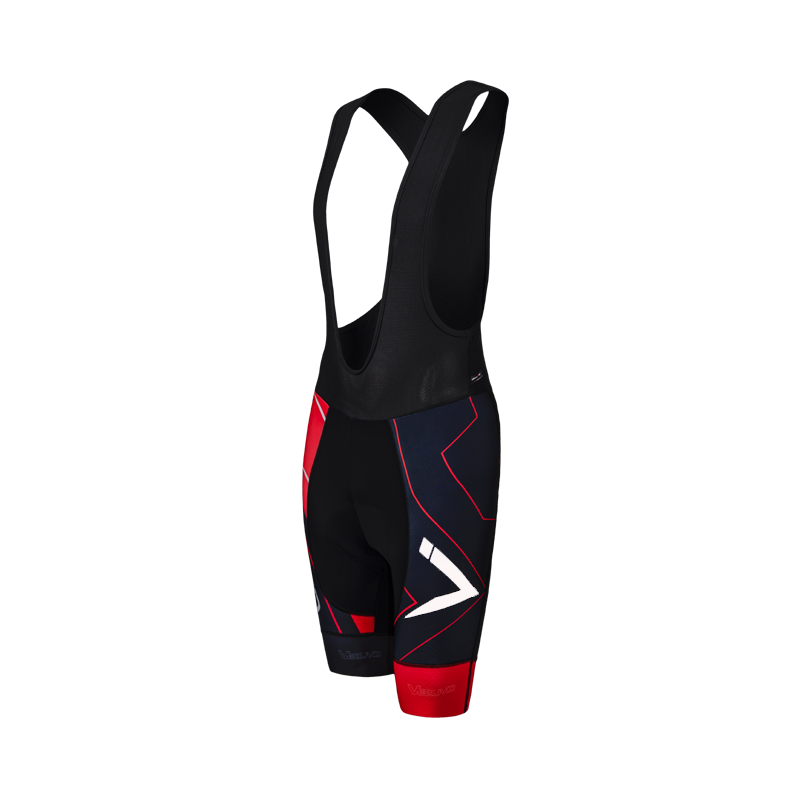  
Short shorts with braces with a refill.
Advantages of shorts:

- made of Aenerigia material from the Italian company M.I.T.I
- material composition: 74% Polyamide, 26% Elastane
- elastic braces with a fine mesh structure
- legs finished with the latest technological achievement - SILICONE GRIP,
- they adhere well, do not oppress, do not restrict circulation, do not tuck up
- professional RECORD Carbon antibacterial insert from the Italian company LaFonte
- VEZUVIO flex on the left stripe
- flat seams

Aenergia is a fiber characterized by a multidirectional and permanent elasticity, using the principles of dynamic thermoregulation to give fibres properties that stimulate muscle work.

Record Carbon insert is a professional insole used in cycling shorts. Due to the different density and thickness of the individual fragments of the insert and their appropriate profiling, the most optimal support of the right areas of the body is obtained, which increases the comfort of riding. The optimum adjustment of the insert to the cyclist's movements helps it to stretch perfectly in all four directions. The bioactive inlays contained in the material, the silver ions inhibit the growth of bacterial flora and prevent the formation of unpleasant odours. However, the total lack of stitches makes the insert not irritating.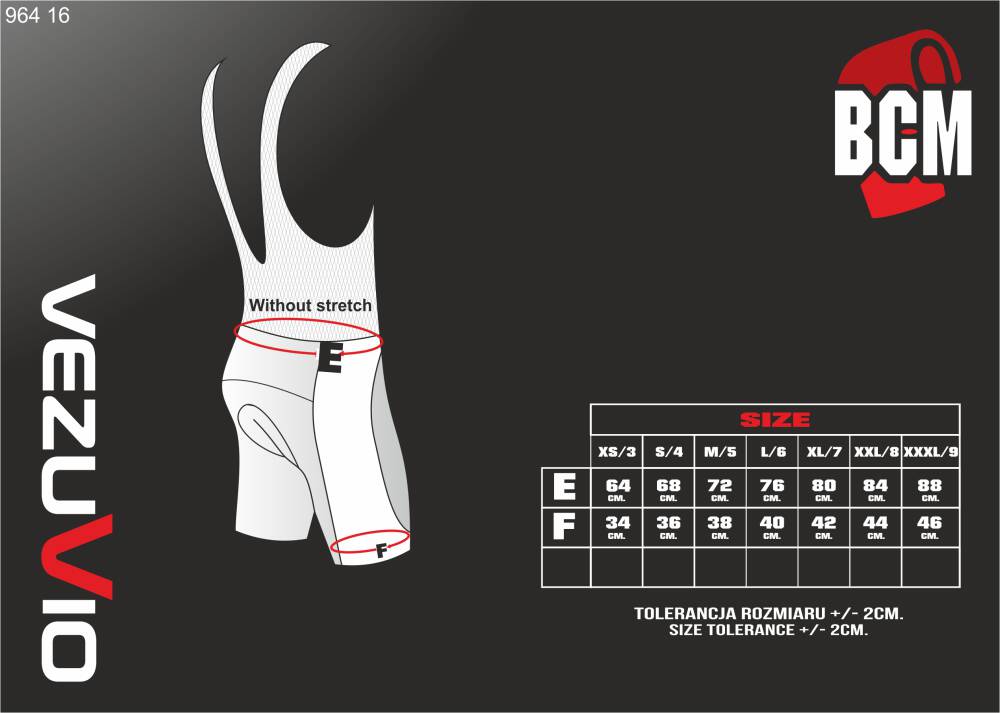 Vous aimerez aussi