 
Nuclear Cycling White short Bibshorts
Made of flexible, breathable and sweat-wicking material of the Italian company M.I.T.I containing LYCRA POWER fibers to stimulate muscle work.
Material composition: 80% Polyamide, 20%
Elastane Profiled, seamless insert HT-90 from the renowned Italian company Teo Sport.
The insole provides a perfect fit to the body and excellent moisture management.
Shorts finished with silicone rubber on the thighs, which prevents the pants from being pulled up.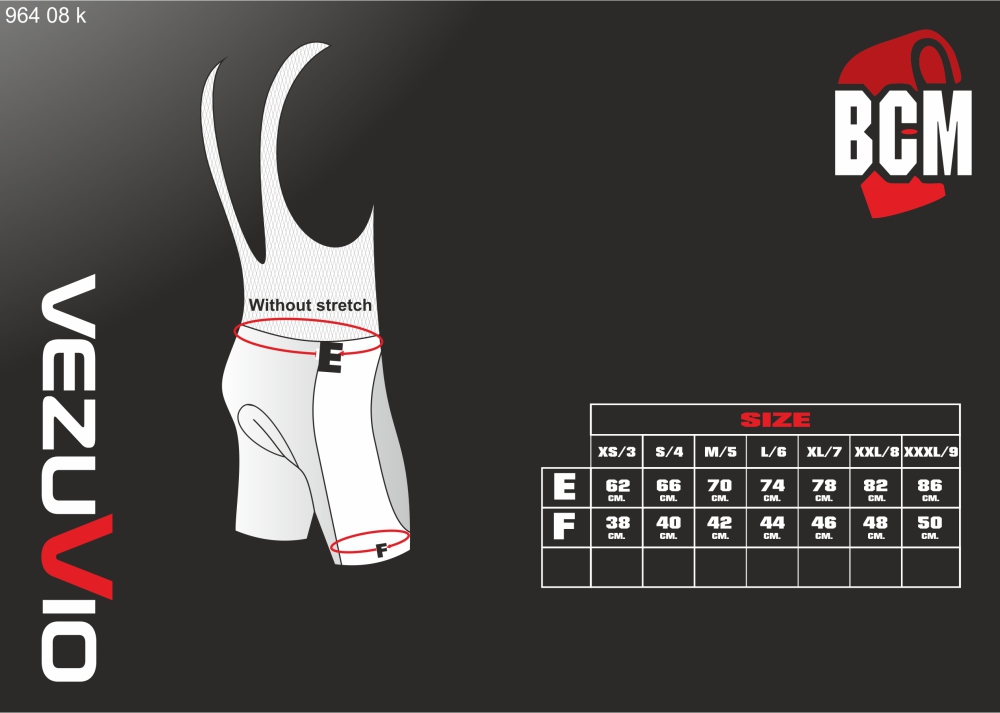 Vous aimerez aussi