 
Esso Fluo Short Bib shorts Revolutional Energy
Shorts's advantages:




-made from Revolutional Energy (nero coldblack) material from the Italian company




Carvico




-a fiber characterized by multidirectional and permanent elasticity




-perfectly fitted, do not constrict, do not restrict blood circulation, do not curl up




-elastic suspenders with a fine mesh structure




-legs finished with the latest technological achievement - a silicone grip




-professional anti-bacterial insert Gold Edition from the Italian company LaFonte




-Vezuvio flex on the left stripe




-flat seams




-composition: 71% Polyamide, 29% Spandex
Revolutionary coldblack technology reflects IR & heat rays, so even dark color don't




get as hot. Yarn-dyed fabric is stretchy, light & breathable so it can handle the hottest




days. Material wicks sweat & dries really fast . Anti-odor technology is a superlative




innovation which helps prevents odor.




Dark-colored textiles absorb both visible and invisible sunlight, meaning both heat




and light. In all types of textiles, coldblack® reduces this absorption of thermal




radiation. This function is partciularly effective in the case of darker colors. The




result is a noticeably better heat management.




In addition, the technologies offer reliable protection from UV rays, which is




particularly important for light-colored textiles. A UPF of 30 (minimum) is




guaranteed for all colors and textiles, without the feel or look of the product being




affected. As a result, textiles with coldblack® can make an effective contribution to




protecting against harmful UV rays.
The Gold Editione insert is a professional insert used in cycling shorts.




These premium products feature excellent aerodynamic fit and high performance




technology. Comfort and flexibility are provided by the best fabric with excellent




transpiration, quick-drying and moisture-removing properties. High-density foams,




shaped with 3X technology and SAT inserts, La Fonte's exclusive cushioning




technology, provide maximum protection.
NOTE: The colors displayed on the screen are indicative and may slightly differ from




the actual colors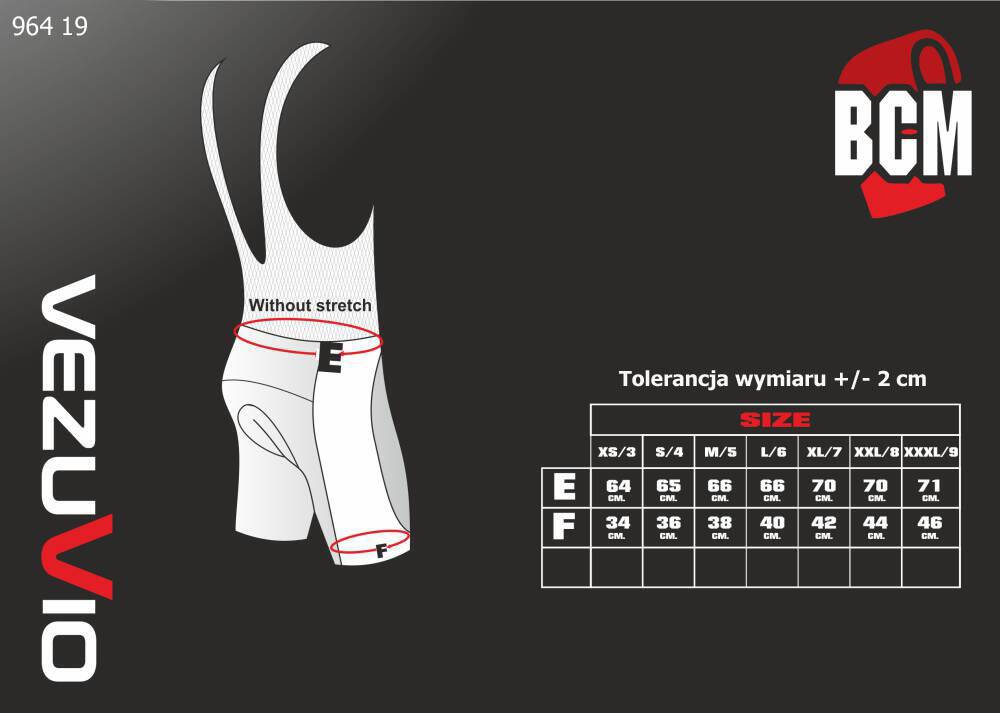 Vous aimerez aussi