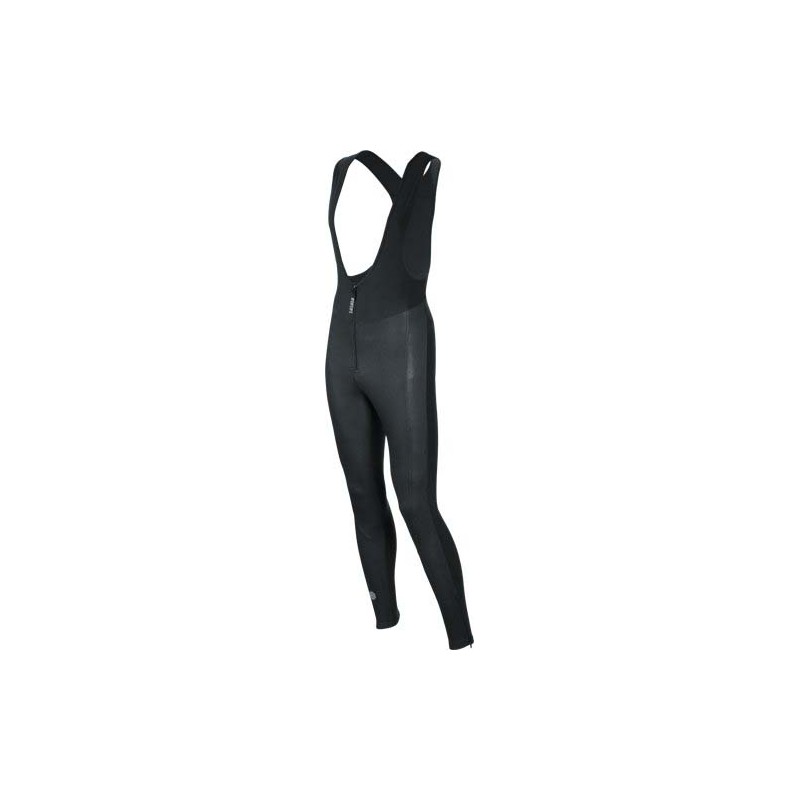  
Bib Tights Winter Membrain
Winter, warm cycling pants with braces without inserts.
The front of the trousers is made of a SOFTSHELL membrane which is a breakthrough in the field of windproof and waterproof membranes.
The membrane combines not only the parameters mentioned above, but is also flexible.
The trousers protect against the penetration of moisture.
The hydrophobic finish makes the water stays on the surface of the material, and does not penetrate deep into it.
The inside of the suspenders are finished with a Q-Skin Thermo knitwear that provide both usable and thermal comfort.
Back pants made of extremely warm SuperRoubaix® fabric from the Italian company M.I.T.I.
Through the use of this very technically advanced material in trousers, we feel unprecedented comfort (warm and dry) because the fabric perfectly wicks away excess moisture.
Anatomical cut of the pants adapts perfectly to the body.
In order to put on trousers more comfortable there are zippers  on the front and on the legs.
On the back of the legs reflective elements - Reflective Material.
Recommended operating temperature range from + 7 ° C + to -12 °
Membranas parameters:
breathability up to 4.000 g / m2 / 24h
water resistance: up to 10m water column
@@@@We recommend various types of Q-Skin shorts: sweatshirt, medium, thermo with Italian inserts from TEOSPORT and LaFonte.