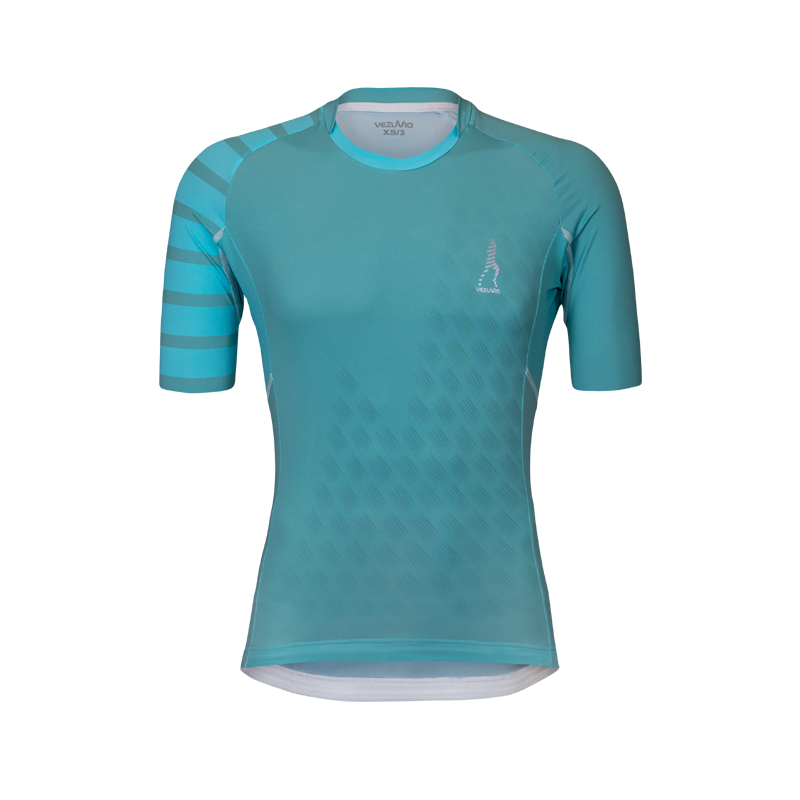  
Men's running T-shirt Syntec Blue
  Advantages of the T-shirt:
·        
technical men's running T-shirt created with the use of special technology,
·        
which ensures a high level of breathability and sweat wicking to the outer parts of the material.
·        
specialized material finishing ensures lightness and durability during use.
·        
the cut of the t-shirt helps to maintain high comfort while running and avoid skin irritation.
·        
the t-shirt has three pockets covered with an elastic pleat with a reflective material.
·        
anatomically fitted raglan sleeves
·        
large mesh panels under the arms and at shoulder height.
·        
flat seams.
·        
bottom of the shirt finished with silicone rubber.
·        
reflective elements on the front and back - reflective material.
·        
composition: 90% PES MICRO 10% EL