 
Vezuvio W4 Bicycle Jacket Gamex
Bicycle windproof jacket made of breathable and moisture-wicking Gamex® material.
It is a highly advanced fiber that does not completely block the wind but limits its permeability depending on its strength.
Thanks to that we obtain an appropriate microclimate between the material and the skin.
After folding, the jacket fits easily into the back pocket of the cycling jersey.
The jacket has a large zippered pocket and a reflective element.
Sleeve finished with a very elastic cuff.

Gamex® is a light, smooth material from the renowned Swiss company Schoeller.
It is a windproof fabric with densely knitted polyester microfibers.
Its main features are resistance to wind and dirt.
It is light, smooth and flexible, and also very well permeable to air.
It discharges 100% of water vapour (sweat) outside.
Appearance: Smooth, light gloss
Composition: 100% polyester Weight: 85-95 g / m2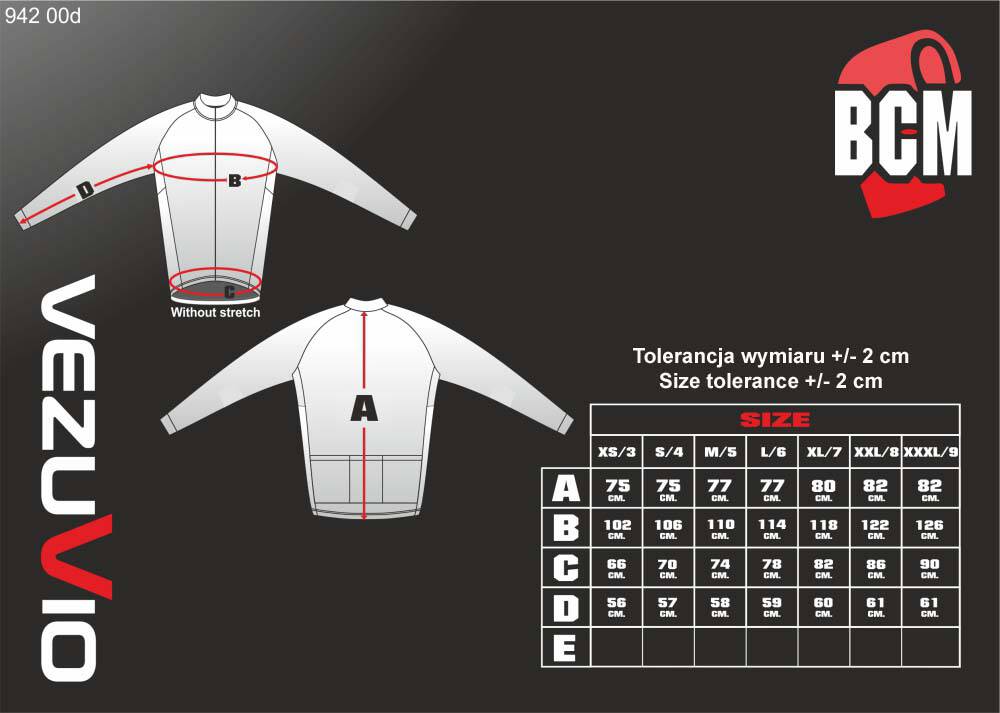 Vielleicht gefällt Ihnen auch